TL;DR
This might be the most delightful Apple product I've ever purchased. It feels like an inflection point in the story arc of consumer devices. The addition of cellular isn't iterative. It's revolutionary. In other words: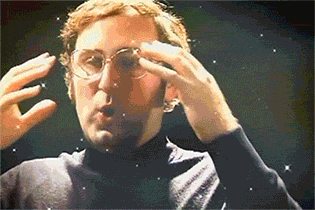 Scattered Observations
This is my second Apple Watch. I bought a Series 3 with cellular in Space Black with the black Milanese loop. I previously owned an original Apple Watch in stainless steel which I pre-ordered at launch and have been wearing daily ever since. I genuinely missed my original watch if I forgot to wear it, but I didn't love it. I used it for notifications and for some fitness tracking.

OMG cellular. The addition of cellular connectivity is life-changing. It works as advertised. I can take phone calls (including FaceTime Audio calls), listen to voice mail, send and receive text messages (both SMS and iMessage), check email, update my grocery list, all from only the watch. I've done this indoors and outdoors, in a third-floor apartment, on a YMCA soccer field, rolling down a highway, inside my son's school, strolling around a store, at the gym, waiting at baggage claim. It just works.

Going phoneless. I was born in 1981, so I've got one foot on either side of the tech revolutions of the '90s and '00s. As far as I can recall, this is the first time since I first got a cellphone (let alone a smartphone) that I am deliberately leaving the house without any device in my pocket. It's a refreshing feeling. I took a four-mile walk for exercise, drove an hour to my parents' and back to pick up the kid, and picked up my wife from the airport. Apple Watch with cellular supports a critical slice of the features a smartphone provides, which means I get to enjoy best of both the old and new worlds: I am free from the temptation to waste quiet moments on social media and soul-crushing national news, but not at the expense of missing out on texts and phone calls from friends and family, or getting directions home, or triaging the occasional urgent email. This newfound flexibility is, simply put, mind-blowing.

Battery life is still awesome. To put it in context, I woke up on Sunday at 9 and put on my watch, fully charged. I wore it all day, including an hour-and-a-half walk in the afternoon listening to music. Besides a twenty-minute charge while I showered after that walk, I wore the watch all day until eleven at night when I brought my wife home from the airport. It was still at 25% battery sitting in baggage claim waiting on her delayed flight to arrive, listening to music on my AirPods.

AirPods are Apple Watch's best-buds. Don't get an Apple Watch without AirPods. They're so complementary they should probably ship in the same box.

Feeds-n-speeds. The leap in performance is staggering, compared to the original watch. Inactive apps wake up and are usable instantly. Cold-launched apps are ready in a second or less. Within a given app, screens of content push and pop in response to taps fluidly. It's possible to jump from adjusting something in Music to responding to a text in Messages and back again without missing a beat. This is especially handy when grocery shopping, when I'm toggling between AnyList and Messages.

Siri's new face. I've been using the new Siri watch face and have been pleasantly surprised by it. It's the only face that offers a dedicated Siri button (complication) for launching into a Siri request. In combination with the marked speed improvements, it's the fastest way to open apps, especially if they're not in the list of recently-used apps in the dock.
Little Nits
Sometimes, when leaving the house, it takes up to a minute before the watch recognizes that neither an iPhone tether nor a WiFi connection is going to become available and a direct cellular should be used instead.

I was a little deflated to learn that Apple Music streaming on Apple Watch isn't coming until sometime in October. Until then you still have to rely on manually syncing playlists to the watch, which only transfer while the watch is connected to a charging cable.

I am tortured by the lack of podcast streaming. Taking a long walk listening to a good podcast seems like such a natural fit, but there's no first-party app for this. Third party developers are anxious to fill the gap, but the public APIs just aren't there yet.

A bunch of third-party apps are going to need major overhauls to be usable without a phone. No longer can they rely on an iPhone companion app to provide cold-launch access to user data and credentials, or to make network requests. So far, the only app I use regularly that works on cellular is the superb AnyList shared grocery list app.1 The apps I miss most: Slack, Twitter, and Tweetbot.
---
I was mistaken about AnyList. Here's a quote from Jason Marr, one of the developers of AnyList: "The AnyList app for Apple Watch syncs directly with the AnyList iPhone app and stores data locally on the watch so it can be used to view and modify lists even when the watch is not connected to the phone. However, the watch app does not currently support syncing over LTE, so modifications to a list that occur while the watch is disconnected from the phone will not sync to / from the watch until the next time the watch and phone are connected." ↩︎