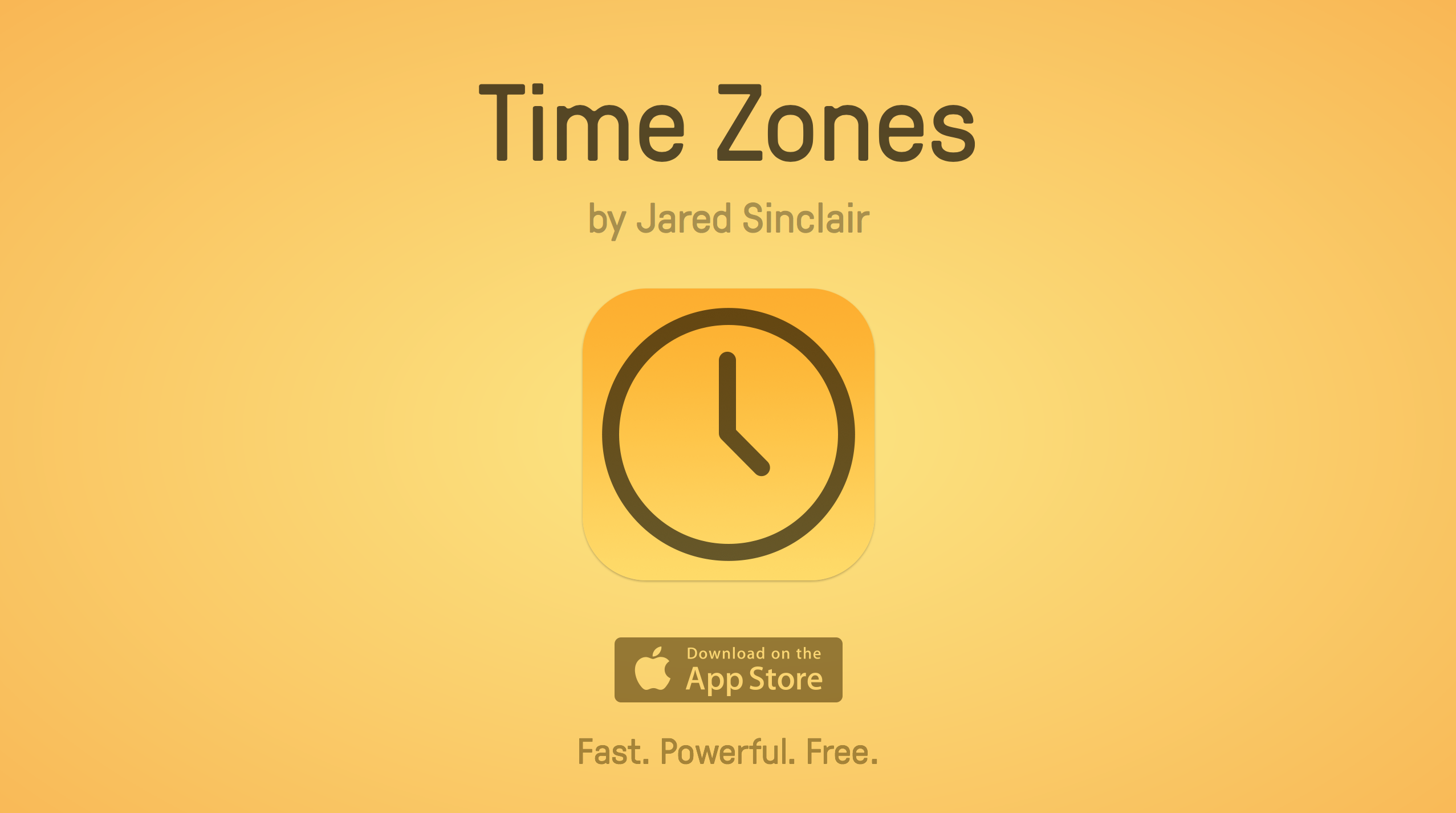 Version 1.2 of my Time Zones app for iPhone is available today. Here's what's new:
New - Added home screen shortcuts to launch directly into Quick Check mode. Quick Check mode lets you look up future dates and times and easily compare them across multiple locations. With the new home screen shortcuts, you can jump straight to "this time tomorrow", or to the custom date picker screen. Home screen shortcuts are only available on iPhone 6s and iPhone 6s Plus.
New - You can select which cities will appear in the Today widget. Tap a city in your list of cities in the app to see this option in the options menu.
New - Disabled ads for all users. Thanks to everyone who purchased Time Zones Pro, I really appreciate your support. The ads made such small amounts of money that they only served to enshitten an app I was making for my own personal use. Hopefully you can get some use out of it, too.
Fix - Fixed an issue that caused wrong time offsets (the plus/minus hour text) when using Quick Check mode during Daylight Savings Time transitions. Thanks to the folks who reported this issue. I'm sorry it took so long to get fixed.
Fix - Fixed a crasher that affected some users during Quick Check mode.
Change - Various minor UI improvements.
Download Time Zones on the App Store.