My friends at Lickability — Matt Bischoff, Brian Capps and Andrew Harrison — have launched Quotebook on the App Store today.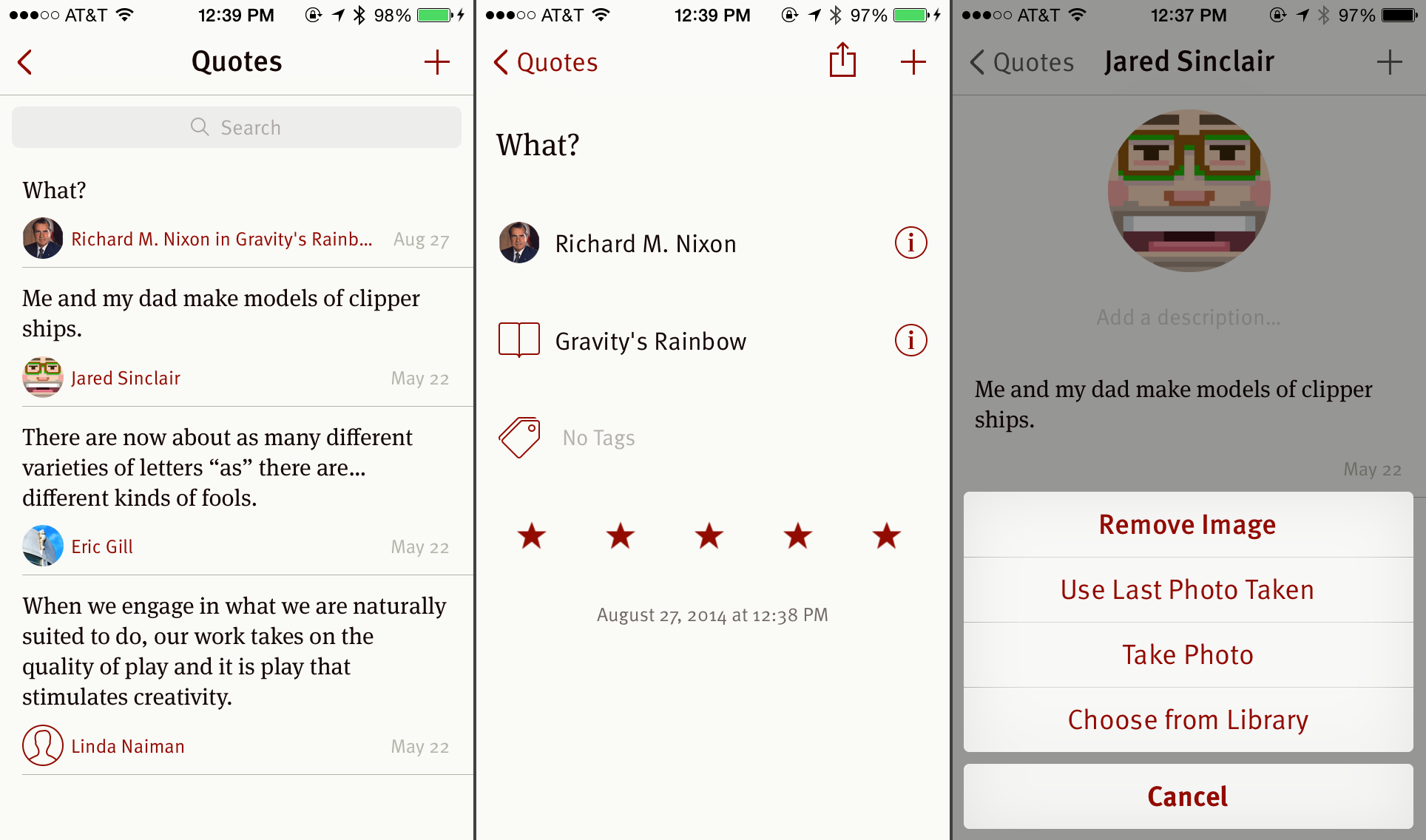 Quotebook is a clean take on a very old tradition. Long before the typewriter, but sometime after the printing press, avid readers would collect their favorite quotes in a single place. This collection was typically gathered into a hand-written journal called a "commonplace book," but "Quotebook" is objectively a better name.
I like apps with attention to detail, and Quotebook has it, right down to making sure every button and label is set in a custom font and color — even the action sheets. Get it today.