Unread for iPad is available on the App Store today. It's a brand new app with a clean, distraction-free reading experience. It has all the sharing features you've come to expect from the iPhone version, as well as the full set of syncing services: FeedWrangler, Feedly, NewsBlur, Feedbin, and Fever.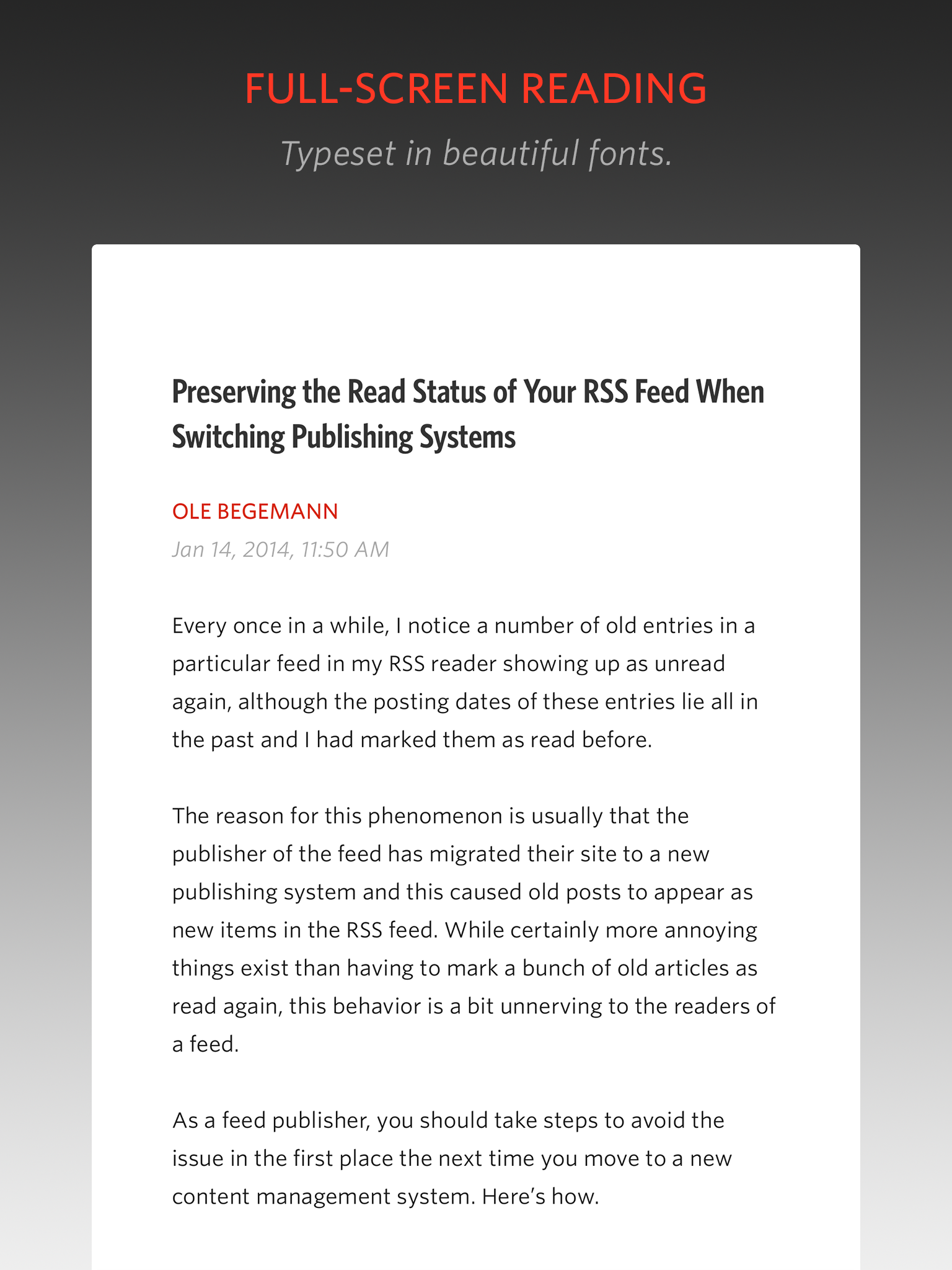 I'm proud of the way this app came together. Compared to the iPhone, designing for the iPad is especially difficult. The iPad presents a challenging mixture of established interface patterns, awkward display dimensions, and a comparatively infinite canvas of pixels. Unread for iPad balances all these constraints against an overarching goal of mental and physical comfort.
You can navigate anywhere in the app from the edges of the screen. There's no need to constantly reposition your hands. Just sit back and read your favorite online writers wherever you're most comfortable.
Unread for iPad is $4.99 (USD) on the App Store. Also, in case you missed it: Version 1.3 of Unread for iPhone was released to the App Store last week. It has lots of bug fixes and performance improvements, especially for older iOS devices. Two new hidden themes, too.